Press Coverage of the Movable Type Idea Exchange

From IT World:
Movable Type - Party in the U.S.A.
Is a Movable Type rebirth possible in the United States?
From CMS Wire:
Nice!
Tweet
Other entries you might like

Movable Tips goes to New York

October 18th, NYC, Movable Type Idea Exchange
No TrackBacks
TrackBack URL: https://www.movabletips.com/cgi-bin/mt/mt-tb.cgi/3526
Movable Type Help?
"Can my Movable Type issue or project be taken care of by a professional?"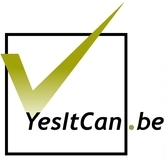 Contact YesItCan.be
Elsewhere
Categories
Most Retweeted Entries
Tag Cloud