François Nonnenmacher from Ubiquitic
recently released
'Memo'
, a small Movable Type plugin that allows you to add a text box to Movable Type's Create Entry screen. Useful to let all the authors of a multi-author site know about new editorial guidelines, system maintenance etc. for example. But there is more you can do with it.
I installed it this morning to play with it a bit, and in the plugin settings screen this was one of the first things I tried:
Does it take HTML? Indeed it did, as the result came out in bold, just like I was hoping it would.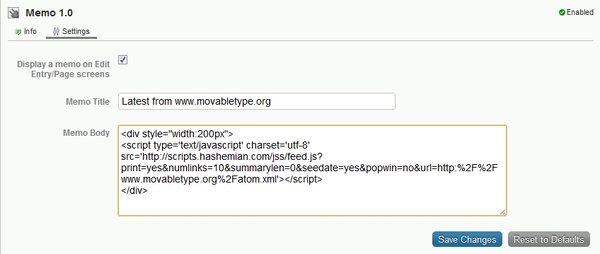 I saved my changes and went to the Edit Entry screen, and this is what greeted me: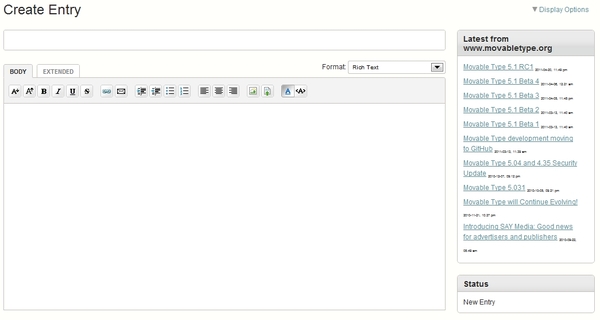 Awesome! So you can basically use this Memo plugin to pull in anything you like from pretty much anywhere: IFRAME, images, RSS feed, javascript widget, apache server side include... all without requiring further complicated MT backend modifications. Cool one, François!
Tweet